XEPHOR DISPOSITION
Faxes, E-mails, calls – independently of the incoming source Xephor Disposition is reading, analyzing, understanding, reflecting and autonomously handling the data. Because of its creative thinking it is able to decide what to do and also suggesting new ideas!
To handle incoming customer´s orders, multiple departments have to work together: Sales, IT, disposition and purchase.  Employees have to check databases, warehouses and suppliers. After an intense exchange of customer data, prices and delivery date/time all this information has to be sent to the customer. At the same time all steps of the procedure have to be filled in the internal database. To get all processes started employees have to agree with the customer about prices and delivery conditions.
So far it has been very time and resources consuming to handle such customers orders. Through manual processes inaccuracies in the database occurred. Also every customer´s order has to be handled in the same scheme. This slow and time-consuming way of proceeding prevents the acceleration of processes, the relief of personal resources and makes it hard to keep an overview about the current status.
Xephor Disposition overtakes all tasks, which are needed in the proceeding of customer´s orders and executes them through its artificial brain autonomously:
Incoming customer´s orders (fax, mail, call) are received. If customers are not known Xephor Disposition automatically contacts them and exchanges data.
Xephor Disposition is checking all databases, warehouses and suppliers.
Xephor Disposition autonomously creates the whole process operation: Prices, material, suppliers and interaction with all participants.
Xephor Disposition implements all data in the internal database of the company, so that employees always have an overview about the actual status.
Xephor Disposition informs the customers about price and delivery conditions.
After the agreement of the customer Xephor Disposition organizes the whole order handling.
Requirements of Xephor Disposition
To work at its full power in a company, a onetime installation with the duration of approx. two hours is necessary. As soon as the system is implemented, a trainer can start learning with it. Therefore no technical know-how is necessary. The trainer is communicating with the system over a graphical user interface, which is simple and easy to handle. After a period of training (depending on the complexity of the tasks) Xephor Disposition is learning autonomously – while doing so the trainer is correcting it if necessary. Soon the system is overtaking more and more tasks and also able to find new ideas, because of its capacity to think.
For companies Xephor Disposition provides the following advantages:
Cost reduction up to 90%
Reduction of (human) errors
Acceleration of processes
Relief of personal
Independent acting of personal and departments
Clear and structured overview over all processes at any time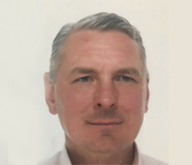 Ralph Tippmann
Business Development/Investor Relations
You want to get to know more about the most advanced AGI worldwide – just connect with us here!
Xephor Solutions GmbH
Konstantin Walz-Gasse 37
A-3002 Purkersdorf (Vienna)
Austria (European Union)