XEPHOR MARKETING
Whether it is fraud protection, user-centric advertising, holistic content marketing or prediction of advertising KPIs – Xephor Marketing gets the maximum benefits out of a company's marketing efforts. Machine thinking, artificial creativity and improved processes solve the last puzzles of customer's behavior patterns!
Every company dreams of having the perfect marketing-mix for their customers. To reach this goal not only the four classical P´s – price, product, place and promotion – but also the fifth p, people, is becoming more and more important.  This results in producing more and more data, which have to be sorted, interpreted and analyzed. Unfortunately most of the collected data aren't being used, because it´s too hard to effectively combine data silos and data of different granularities. Also there is the question about how to analyze them: Statistical tools are very static and don´t leave scope for using all data, testing different models and varying the distinct parameters. Subjectivity is another problem: Statistical models are very subjective because human beings have to adjust most of the parameters to get useful results. Actual data modelings therefore provide subjectively manipulated results. So data and knowledge are growing, while the actual insights to drive useful actions aren´t! 
Marketing in an omni-channel world
Social media, internet of things and mobile marketing offer a lot of new possibilities for marketing. But they also prompt questions like: Do traditional theories and metrics work in these new channels and what are useful applications to reach customers and drive conversions? Also the content is becoming more and more important and should be tailored to every customer's personal need.  In this context marketers often have to deal with the problem to proof the financial feasibility of their omni-channel approach.
Summarized marketers are facing the following problems:
Data overflow
Lack of flexible and easy-to-use analytic tools
Measurability of content-marketing
Lack of perfect multichannel approach
Effective fraud and data protection
The Artificial General Intelligence (AGI) of Xephor is supporting all tasks of a Marketing Manager: The system is entering the company as junior administrator, called virtual marketing manager (VMM): An experienced marketer explains the processes. The VMM also observes the marketer at his work and learns what he is doing. During nights and at weekends it is learning autonomously: Xephor Marketing is reading all marketing data, analyzing them and polling the internet for news, which could have influence on marketing actions. It is also preparing and suggesting the action steps for the next day – During the first time the experienced marketer is correcting the system, but after a period of 4-6 months it is able to be a valuable sparring partner for all the tasks of the experienced marketing manager and enhancing the quality of his or her decisions dramatically.
Xephor Marketing is able to:
Protect data and avoid fraud: Recognition and stop of bots, which are faking customer journeys. Develop, implement and recommend the enforcement of policies and procedures for all security systems like firewalls, anti-virus software, data bases, intrusion detection systems, remote access by employees and business partners. Recommend tools to improve information protection. Keep up to date of trends, emerging technologies and new threats involving corporate security practices.
Personalize customer approach: Connection of different sources of data (social media, user profiles generated from marketing campaigns, third party data, indices, news from internet, competition, etc.) to create a perfect targeting.
Create content marketing campaigns: Analysis of distinct characteristics of target groups to create new campaigns through machine thinking combining all sort of media channels.
Predict advertising effects: Analysis of KPIs (turnover, decline of churn rates, and extension of customer lifetime cycle etc.). Generation of new ideas how to advertise in a more directed way!
Xephor Marketing provides the following benefits:
Up to 80% of cost savings related to market research, data management staff etc.
Time saving through automatic polling of data
Up to 20% higher efficiency of marketing spend
Fast and efficient reaction to new threads
Adaptations in real-time to new circumstances
Experience always stays safe in the company
High qualified workforce can be relieved
Improvement of business processes through creative thinking
24/7 availability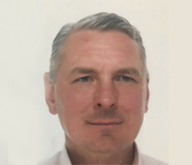 Ralph Tippmann
Business Development/Investor Relations
You want to get to know more about the most advanced AGI worldwide – just connect with us here!
Xephor Solutions GmbH
Konstantin Walz-Gasse 37
A-3002 Purkersdorf (Vienna)
Austria (European Union)