XEPHOR SECURITY
Firewalls are often hard to manage: Administrators have to be quick and react instantly to hacking attacks, the environment has to be polled constantly and critical IPs have to be blocked immediately. At the same time important traffic has to be allowed. Xepholution overtakes all the tasks of a firewall administrator.
If a company likes to have the maximum security the communication flow between the firewall administrators and the management team has to work perfectly. Information about allowed IP-addresses and port numbers always have to be up to date and passed in real-time, so that the daily business is working. As a consequence companies define firewall rules, which should keep the communication flowing. Unfortunately they often become too large to be effectively managed. In contrary to this data overflow knowledge about the firewall handling often stays within the security team.
Firewall-policies
Another challenge are the firewall change requests: In the daily business sometimes "new" IP-addresses should pass as quickly as possible. So one administrator is informed about these changes –sometimes they aren´t passed on to the others, although it is very important to keep an overview about them, because if not sooner or later nobody will have an overview about the allowed IPs. Often firewall policies can help to handle the administration. They contain rules how strict to act from a trusted to an untrusted system and how to allow dataflow within the company system. So an important task of a firewall administrator is always to keep the policy up to date and to complement new rules.
All these tasks are very time-consuming coming in addition that a firewall administrator also needs a lot of time to keep up to dates regarding threats. In our fast living world they are changing quickly. The administrator also needs a lot of experience to understand and recognize them and how to deal with them. So the experience shouldn´t be underestimated. Last but not least if there is a new IT-project it can happen, that firewall administrators are suddenly confronted with a complete new firewall. It´s also very time-consuming to adapt to the new system, because firewalls usually are very diverse.
Summarized firewall administrators are facing the following problems:
Data overflow through too many rules
Difficult adaptations to new firewalls
Fast changing of threats
Time-consuming administrative tasks
Highly skilled and experienced workforce is needed
The Artificial General Intelligence (AGI) of Xephor is overtaking all tasks of a firewall administrator: The system is entering the company as junior administrator, called virtual firewall administrator (VFA): An experienced administrator explains the processes. The VFA also observes the administrator at his work and learns what he is doing. During nights and at weekends it learns autonomously: Xephor Security is reading the security policies, analyzing data and polling the internet for new threats. It is also preparing the action steps for the next day – During the first time the experienced administrator is correcting the system, but after a period of 4-6 months it is able to overtake all the tasks of the experienced firewall administrator autonomously.
Xephor Security is able to:
Develop, implement and recommend the enforcement of policies and procedures for all security systems like firewalls, anti-virus software, data bases, intrusion detection systems, remote access by employees and business partners.
Oversee the administration and maintenance all end user accounts, permissions and access rights for enterprise wide systems, corporate databases and network access. Oversee security administration functions for server based applications.
Oversee the review of server, firewall, intrusion detection and network logs for unusual or suspicious activity. Interpret activity and initiate follow-up to take appropriate corrective actions.
Recommend tools to improve information protection.
Design and oversee periodic penetration testing to identify system and network vulnerabilities.
Perform periodic reviews of its security practices to ensure that information is effectively managed and data is secure.
Perform initial investigation of alleged information security breaches and related policy violations. Coordinate with Internal Audit, Personnel Services, Security and/or Executive Management for further investigation and/or appropriate action.
Interpret information security requirements from external bodies such as government agencies and standards-setting groups, and assess their importance to the company.
Keep up to date of trends, emerging technologies and new threats involving corporate security practices.
Xephor Security provides the following benefits:
Up to 80% of cost savings
24/7 defense of hacker attacks in real-time
Time saving through automatic adaptations of policy rules
Fast and efficient reaction to new threads
Fast adaptations to new firewalls
Experience always stays safe in the company
High qualified workforce can be relieved
Improvement of business processes through creative thinking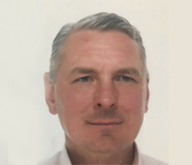 Ralph Tippmann
Business Development/Investor Relations
You want to get to know more about the most advanced AGI worldwide – just connect with us here!
Xephor Solutions GmbH
Konstantin Walz-Gasse 37
A-3002 Purkersdorf (Vienna)
Austria (European Union)